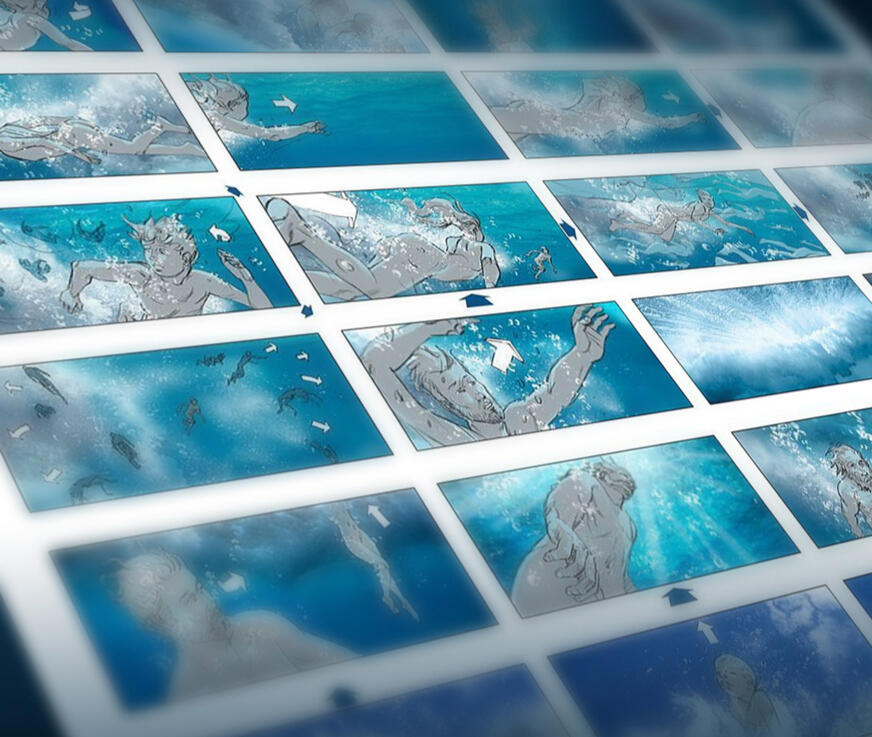 storyboards & animatics
pre-production
Our team is composed of highly skilled and talented artists and a network of globally located experts in previz, concept design and art direction, bringing their experience working for the top names in the industry.
Visual Development
Concept Art
We help you at every stage, from pitch to preproduction through visual development. We make your project stand out by producing never seen images and designs that go beyond your expectations and will make your project unique.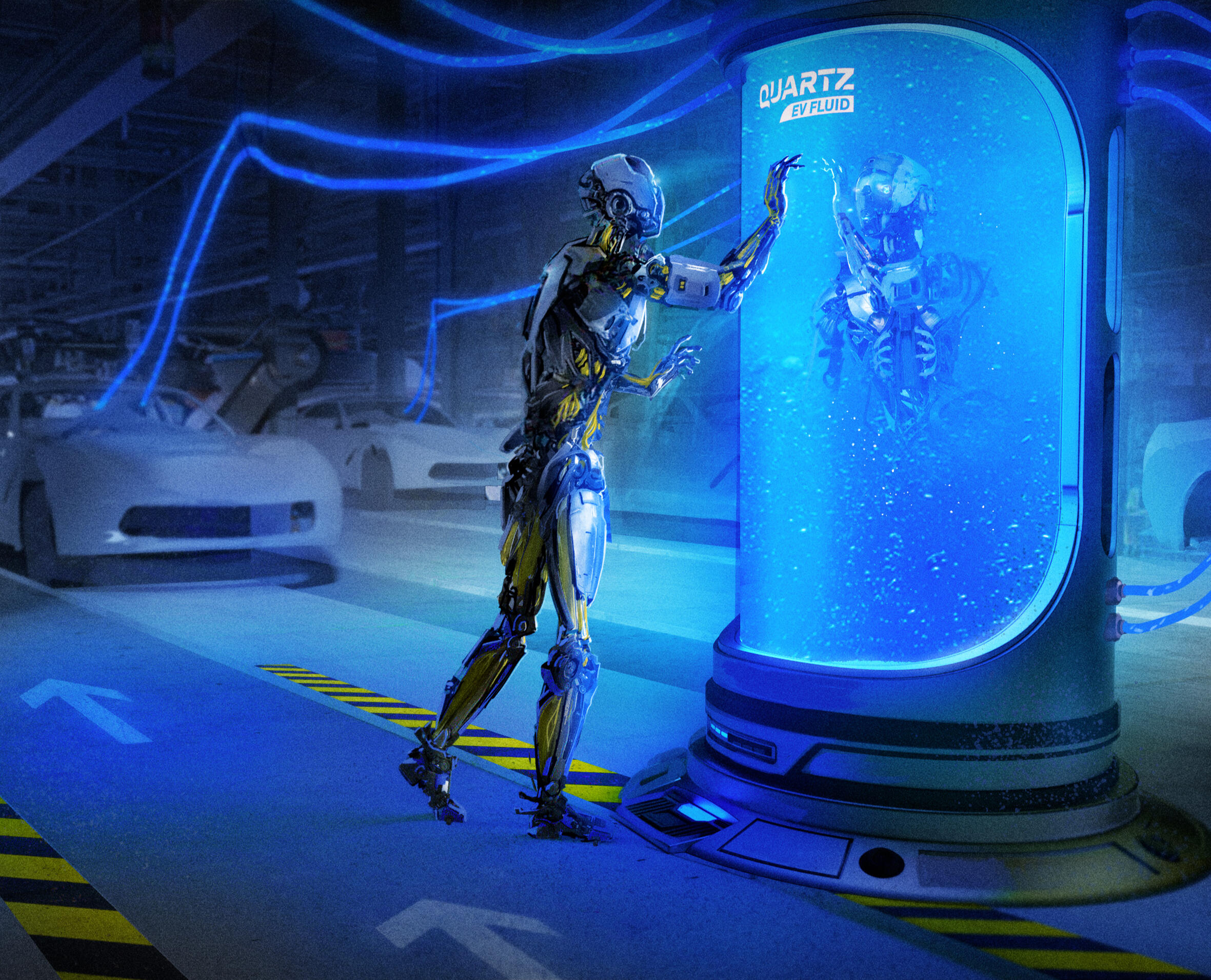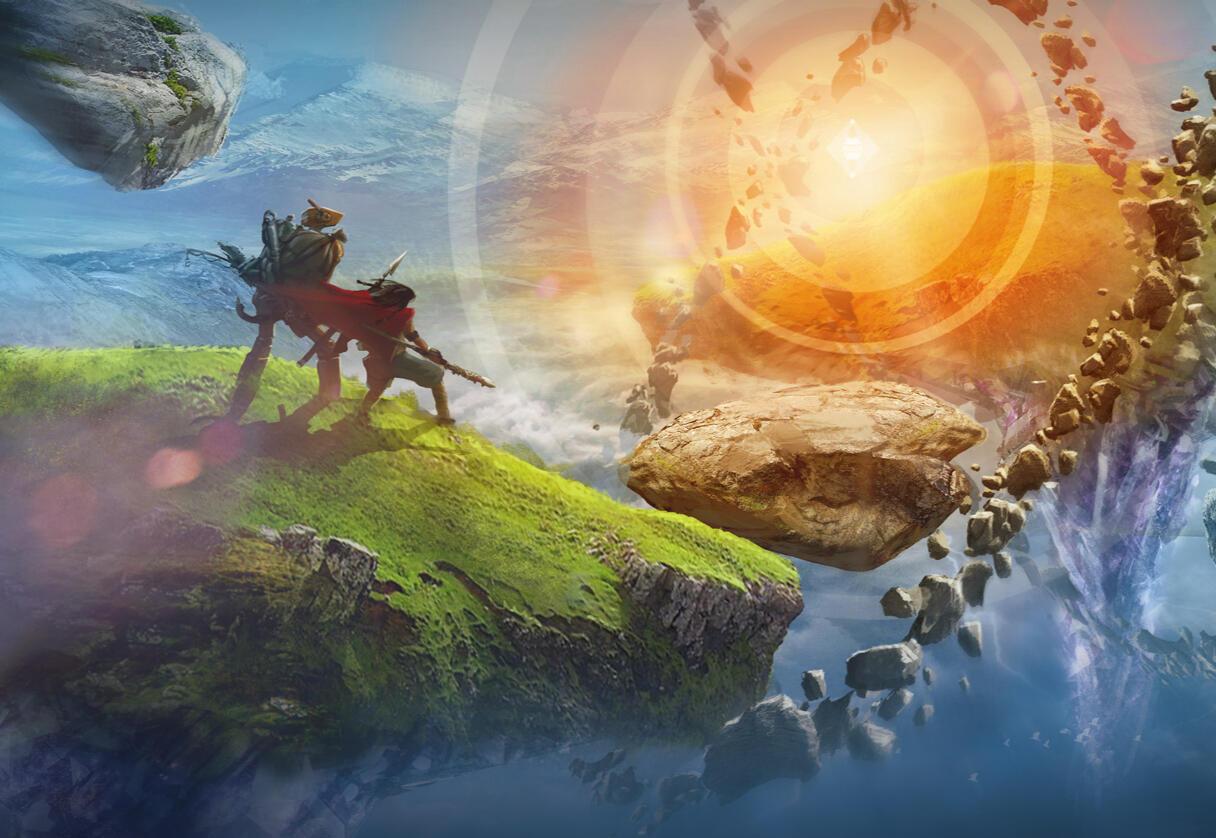 visual development
IP/PITCH DEVELOPMENT
In development, we can go blue sky. Our daily work is to explore the limits of our imagination and bring back breathtaking images and ideas, as well as design solutions that can help you reduce costs through concept art and storyboards.
SHOW DESIGN
COSTUME & scenic DESIGN
With 20 years of experience working in films and international shows, we collaborated with world renowned directors like Franco Dragone, Bill Condon, Jaco Van Dormael, Gérard Corbiau, Panos Cosmatos, on projects starring Nicolas Cage, Benedict Cumberbatch, Aaron Eckhart, Charlize Theron...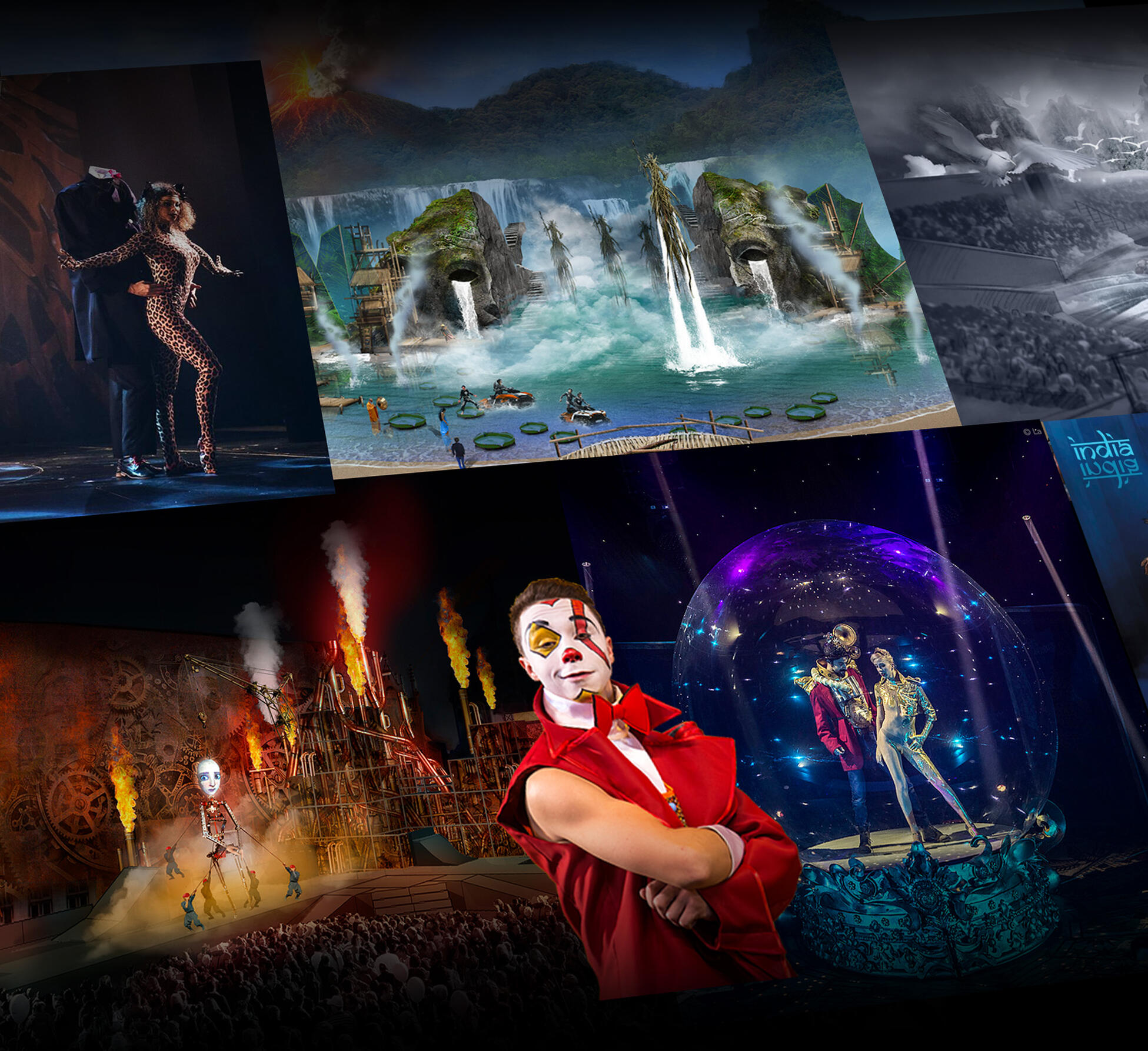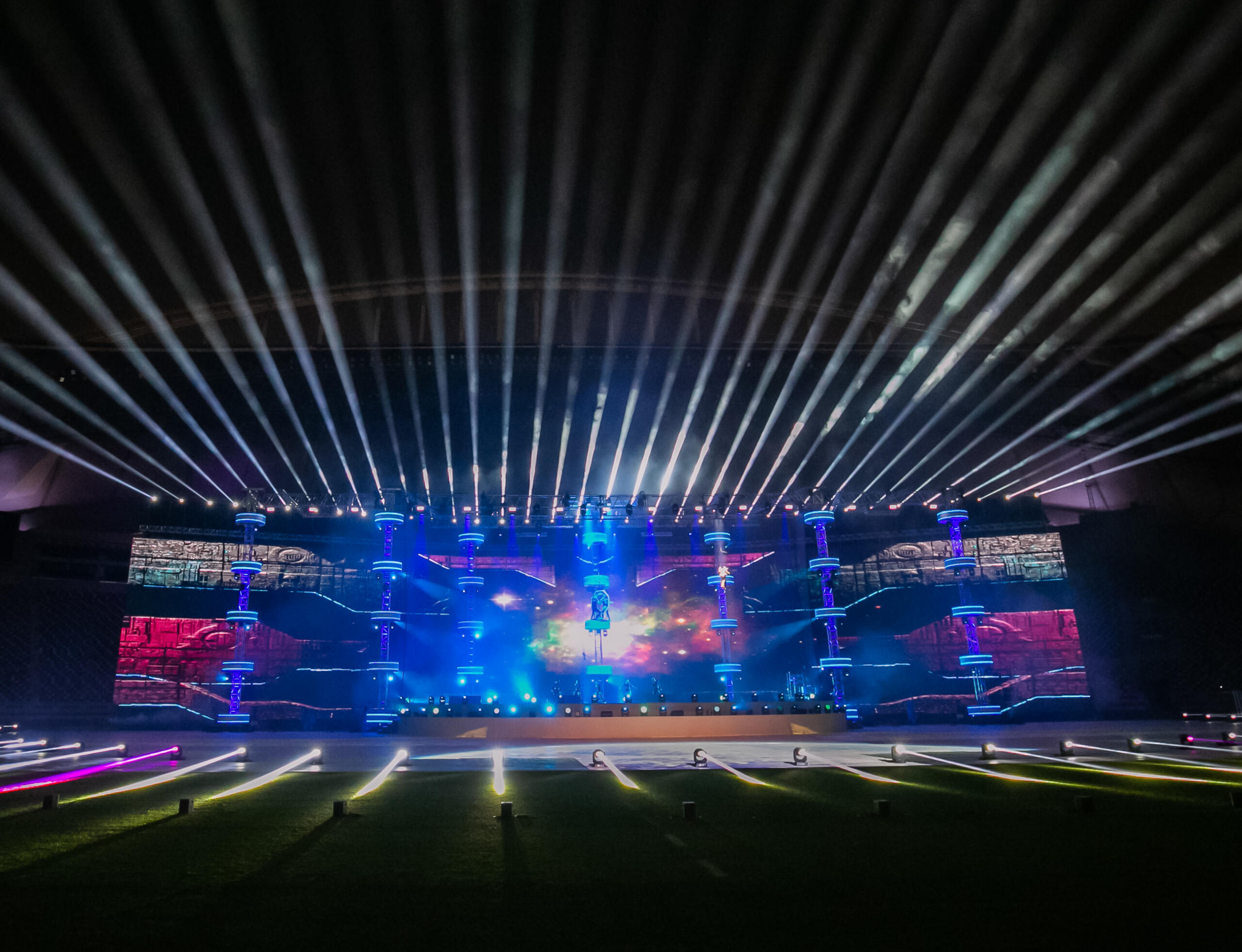 visual development
VIDEO CONTENT DESIGN
We provided visual design and art direction for event projects such as Global Games esport in Qatar, Dubaï Expo, Fifa 2022...
WEB3
Metaverse, NFTs & Web3 design
By exploring new technologies, AI, VR tools, Cryptoart and the Metaverse since 2020, we can bring you first hand experience and consulting on NFTs, Smart Contracts and Metaverse plateforms and WEB3 revolution.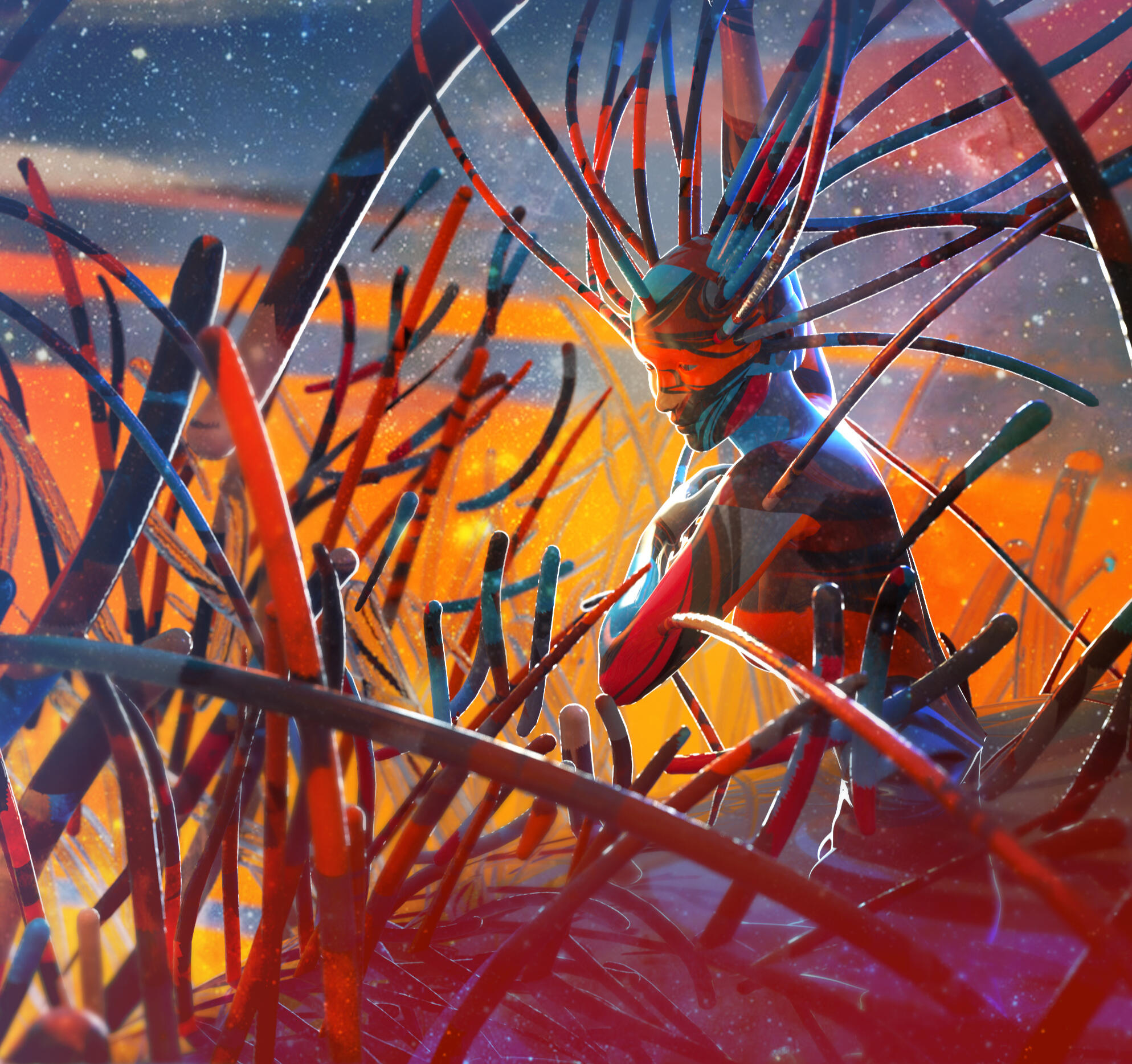 Film/Show Scoring
MUSIC COMPOSING
Our team brings you his professional experience in music composing, classical concerts, directing orchestra and live performance. Music can add the final emotional touch to your project to push it to the next level.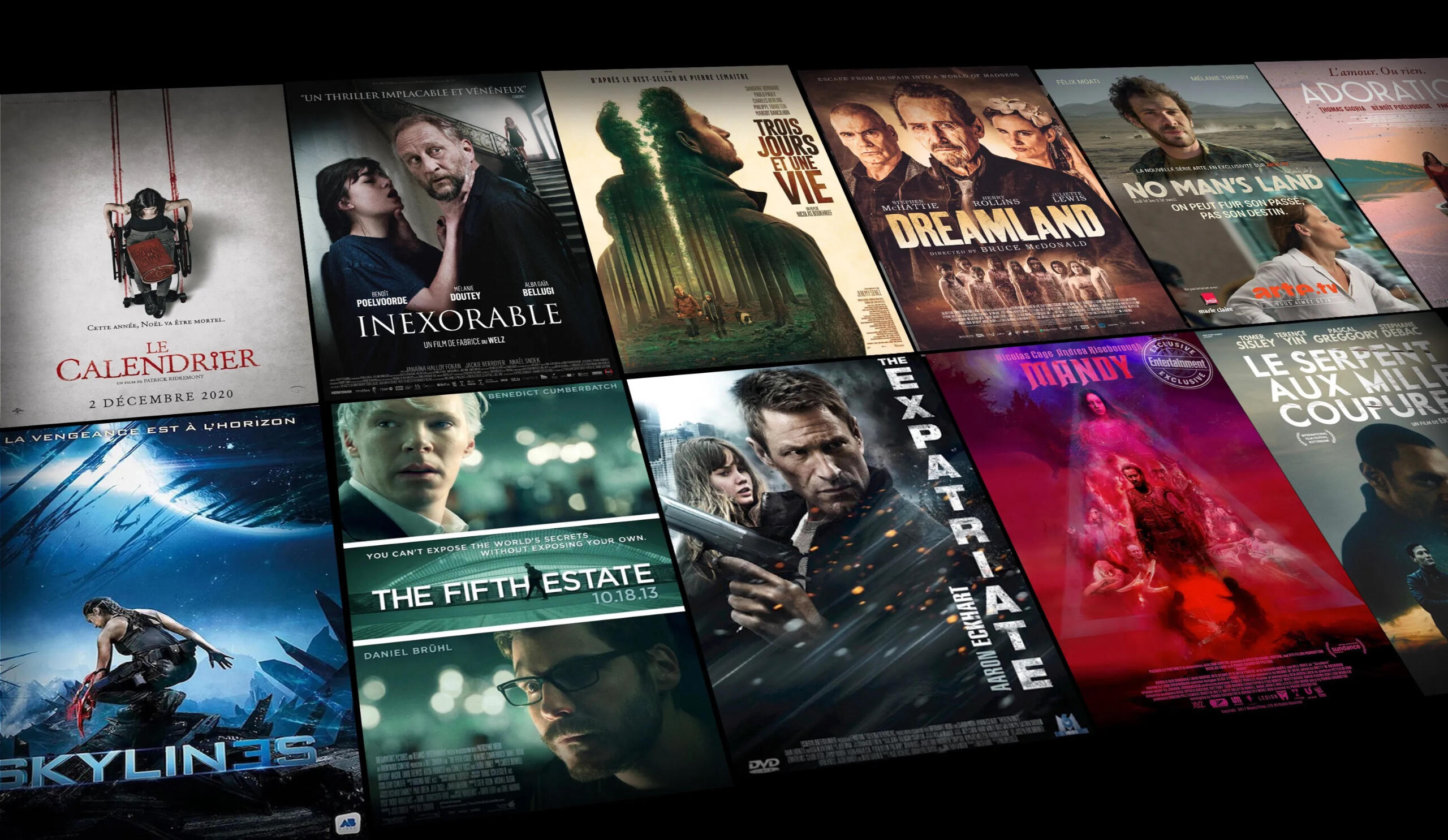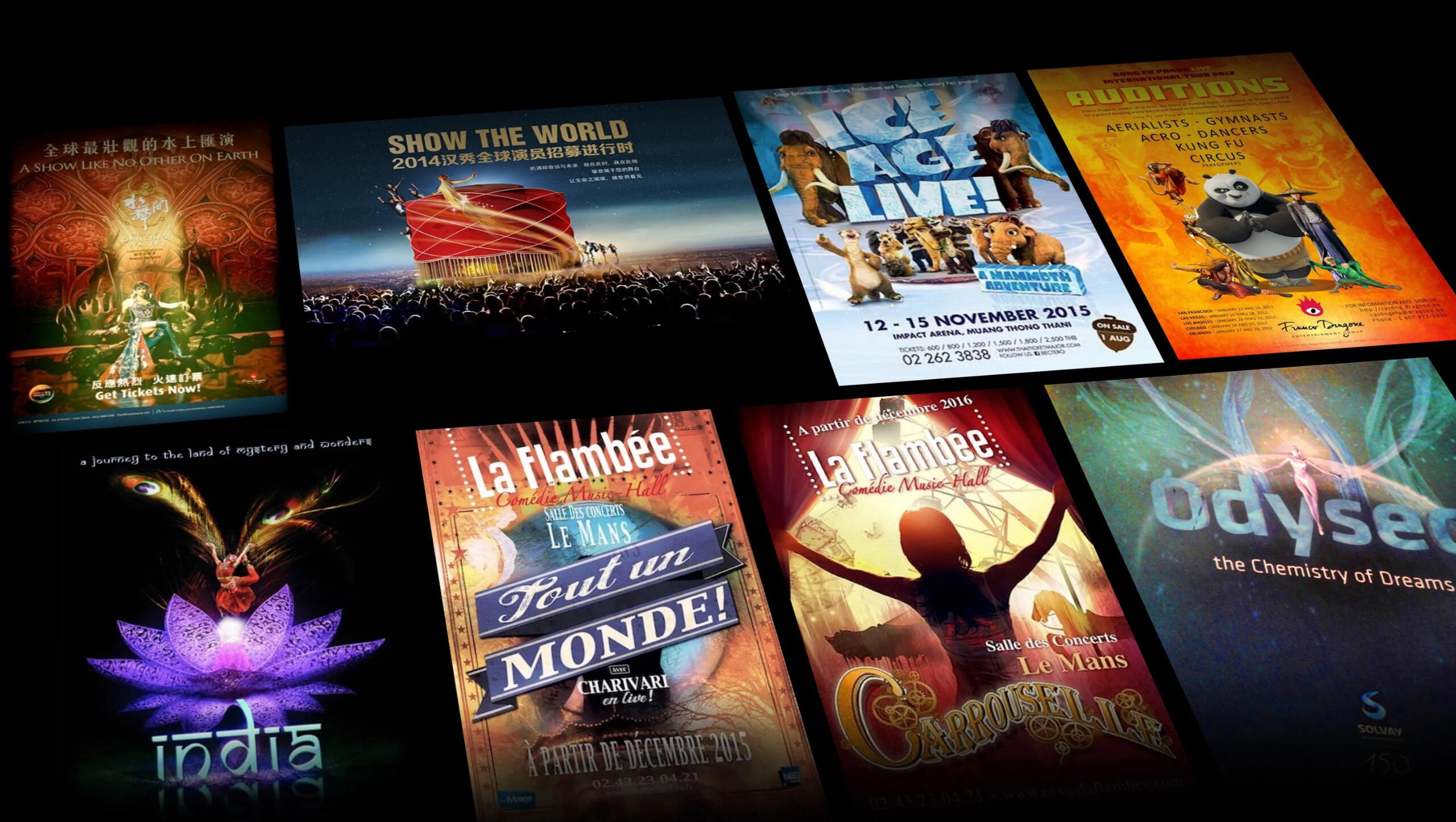 Films Credits
LARGO WINCH III (2023)
NIGHT IN PARADISE (2022)
LA NUIT SE TRAINE (2022)
SAVING MOZART (2022)
DE VILLE EN VILLE (2022)
WOLFKIN (2022)
INEXORABLE (2020)
LE CALENDRIER (2020)
SKYLINES III (2020)
NO MAN'S LAND Arte serie (2019)
CRIMSON RIVERS serie (2019-2022)
DUCOBU 3 (2019)
THE MIDDLEMAN (2019)
TROIS JOURS ET UNE VIE (2019)
ADORATION (2018)
DREAMLAND (2018)
PAPA OU MAMAN (2018)
LILIANE SUSEWIND (2018)
MANDY (2018)
LE SERPENT AUX MILLES (2016)
COUPURES (2017)
CAESAR (project 2016)
MARGUERITE (2015)
THE FIFTH ESTATE (2013)
LE MONDE NOUS APPARTIENT (2012)
THE EXPATRIATE (2012)
MAL DE MERE (2011)
ARTIFICIAL PARADISE, INC (2010)
UN ANGE A LA MER (2009)
L'UNION FAIT LA FORCE (project 2009)
THE RIFFRATZ (project 2008)
L'aventure antibiotique: La naissance d'un empire 2008
CONTROL X (2007)
LE CRABE (2007)
THE ROOM (2006)
LE PASSEPORT (project 2002)
BOOKS OF MAGIC (Warner project 2005)
Rien d'insoluble
games
OUTCAST 2 (storyboards cinematics)
GREEDFALL II (storyboards cinematics)
BATTALION WARS (storyboards cinematics)
FUN CITY, Dubaï (designs)
shows
FIFA 2022 Opening
WEGA OPENING Qatar (2020)
WORLD CHOIR GAMES (2020) IMPREVISIBLE, 2019
DUBAÏ EXPO 2020
INCROYABLE (2017)
ALYA, China (2017)
CARROUSEL, 2016
THE LAND OF LEGENDS /Dragone
TOUT UN MONDE (2015)
KARBON KABARET (2015)
IMPATIENCE(S) 2015
THE QUEST / Xishuangbanna (2015)
DELICIEUX , 2014
SOLVAY ODYSSEO / Dragone
STORY OF A FORT, LEGACY OF A NATION
THE HAN SHOW / Dragone, Wuhan
QUELLE HISTOIRE
WORLD CUP CEREMONY 2014 / Dragone
ICE-AGE LIVE
BIBOLOGY (Tom Bibo)
KUNG-FU PANDA Live /Dragone
INDIA-INDIA /Dragone
THE HOUSE OF DANCING WATER /Dragone
Britney Spears Circus World 2009
OMMEGANG 2008
ADVERTISING
TBWA, MCCANN, DDB, LDV, MTP, 7BEAUFORT, PUBLICIS, LOVO FILMS, STINK ASIA, STINK MOSCOW, SPA LIFE,
FERRARI WORLD ABU DHABI,
CHRISTIAN DIOR - J'ADORE (feat. Charlize Theron), Réal. Nick Knight,
SAMSONITE (feat. Mila Jovovich & Nick Knight), LACOSTE, VW GOLF RABBIT, VAUDOISE ASSURANCES, FANTA PINK KISS, C&A, RENAULT MEGANE, RTBF VOD, LENOR KLEEN BREEZE (2 spots), CITROEN,
BABY AAN BOORD/VT4 (4 spots)
BRANDS
DIOR -SAMSONITE - LACOSTE - INNO - SPA - MKB (ru) - JC DECAUX - MINUTE MAID - REMBO - LYSOPADOL - DE LIJN - CARGLASS - MAC DONALD'S - GAZ DE FRANCE - BRANTANO - BECKS - MOTILIUM - PERDOLAN - MANIX - COCA-COLA - C&A — TOYOTA - MANDARINE NAPOLEON - STANDARD LIFE UK - HARIBO - OPEL - BELGACOM - DANONE/DANVIVA ...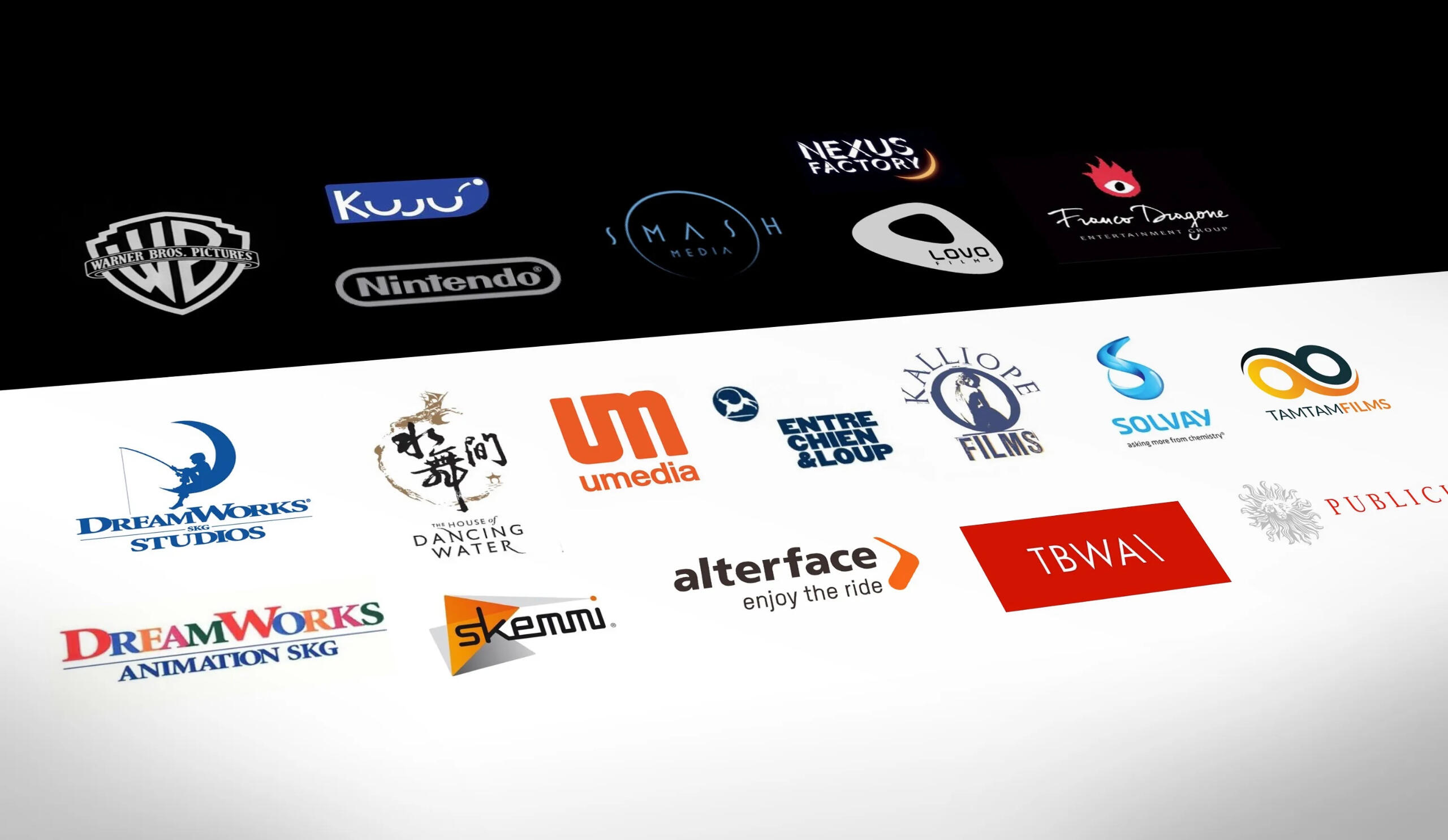 get in touch...
We want to hear from you. If you are interested in our services or want to join our network, please feel free to reach us for a call or to set up a meeting. We speak French, English and Spanish.
send us a message...
thank you!
A confirmation message has been sent to you.If you don't see it, please check your SPAM folder.Make sure you add our email address to your address book.
This way you won't miss a single newsletter.
your message has been sent!
Thanks for contacting us!
a member of our team will get back
to you as soon as possible... Have a nice day!